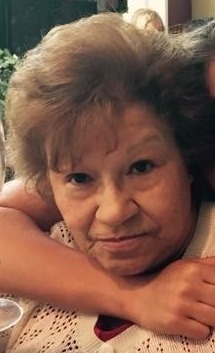 Gladys M. Sabedra, 73, of Dunkirk, MD passed away August 9, 2016 at her residence. She was born May 7, 1943 in Ponce, Puerto Rico to Cecilio and Maria Amparo (Arroyo) Alvarado Gladys was raised and received her education in Puerto Rico.

As a young woman she moved to Boston and later settled in Brooklyn, NY and moved to Calvert County in 1979. Gladys attended the Covenant Community of Jesus the Good Shepherd Church, enjoyed cooking, sewing and taking care of her family. She was married to Alexander Sabedra and they had a son Scott Sabedra, both of whom preceded her in death.

Surviving are her sons Steven Sabedra and his wife Julie of Lusby and Derek Sabedra of Huntingtown, MD; grandchildren Jordan and Alex Sabedra of Lusby and Alexander Truitt of St. Mary's City, MD.; niece Lynn Hoffman and her husband Joe of Dunkirk, MD and a nephew Erik Carrasquillo and his wife Wendy of St. Leonard, MD; great-niece Lauren Hoffman and great-nephew Nicholas Hoffman, as well as other great nieces and nephews.

Arrangements by Rausch Funeral Home.