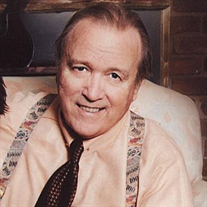 James F. Farmer, 76, of Pomfret, Maryland died August 8, 2016 with his family by his side. Jim was born on January 11, 1940 in Washington, DC. He grew up in the Anacostia area of SE DC and he was proud of it.

As a young boy in the early 1950's, he played softball, baseball and football for the Police Boys Club and the DC Department of Recreation where he had a special relationship with the Director who mentored Jim thereby keeping him off the streets and out of trouble. By the mid 50's and with this guidance, Jim organized his first softball team. He was the sponsor/player/coach for the SE Merchants, so named because when they couldn't find a sponsor for the team as a whole Jim walked up and down Good Hope Road in SE DC and found a sponsor for each player. And thus he began organizing and promoting for whatever causes he was passionate about and over the years there were many.

When in his early 20's he worked at Maxi's, a popular restaurant in the area where he ran the bar. Jim convinced the owner to sponsor a softball team and they became the Maxi's Lancers. As the player/coach for the team, Jim brought lots of excitement to Maxi's by organizing beauty contests and bringing in players from the Washington Redskins and Washington Senators as celebrity judges. He continued to play softball until his last year of law school and was inducted into the Greater Washington Fast-pitch Softball Hall of Fame in 1987.

Before attending college, Jim Farmer sold insurance for a while, then joined the US Air Force, DC Air National Guard at Andrews Air Force Base in 1963. He was on active duty in Myrtle Beach when his unit was deployed to Vietnam. When he returned to Andrews, he worked as an equipment manager and eventually joined the Guard's recruitment office. During his military service, he received a Meritorious Service Medal, Air Force Commemorative Medal, Small Arms Expert Marksman Ribbon, National Defense Service Medal, Air Reserve Forces Meritorious Service Ribbon, Air Force ADF Reserve Medal, and Air Force Longevity Service Award.

Jim was 30 by the time he realized a college education would help him advance and become the boss rather than be bossed. He began by attending PG Community College where his intention was to get an Associates degree but he eventually transferred to the University of Baltimore where he received his B.A. in 1976 and his J.D. from the University of Baltimore School of Law in 1979. Jim began his law career working for his mentor, Joseph F. Vallario, Jr. and in 1980 he began his own practice.

Jim's law firm, James F. Farmer, PA, grew from a one-man office to one of the largest and most successful in Southern Maryland. They are renowned for personal injury and criminal defense. His personal injury work has been honored with accolades such as receiving a Super Lawyer designation by Super Lawyers Magazine and being named a member of the Million Dollar Advocates Forum, for all of the million dollar settlements and awards he has won for his clients. His criminal defense work has garnered similar accolades and his name will be remembered as a legend in this field.

During his time at the Air National Guard one of his buddies introduced Jim to bird hunting and he was hooked on the sport and the dogs. He became an avid upland game bird hunter and conservationist and Jim would be the first to tell you that the two do go hand in hand. The most important part of the hunt for Jim was seeing the dogs point, flush and retrieve. His love of hunting quail and ruffed grouse led him to join and help raise funds for the National Capital Chapter of the Ruffed Grouse Society and later organize and serve as Chairman of the Southern Maryland Chapter of Quail Unlimited. Under his leadership the chapter broke all records as it was consistently the top fundraising chapter in the Nation and raised over a million dollars for quail management, research and education programs. Jim was the citizen architect of the Maryland Conservation Reserve Enhancement Program (CREP). His unwavering advocacy championed the successful creation of this remarkable joint federal-state program in 1997. Since its inception, more than 100,000 acres of wildlife habitat and wetlands have been protected across Maryland.

He also conceived the idea, organized and chaired the Southern Maryland Wildlife Festival which ran from 1989 for many years and brought hundreds of artists from around the world to display and sell their art. Proceeds from the Festivals were used to promote wildlife conservation in the state of Maryland. Jim was designated the Maryland Conservationist of the Year twice in 1996 and 2000 which is unprecedented. He was also runner-up for the Budweiser Conservationist of the Year in 2001 and has been honored for his conservation efforts by Charles County Maryland Soil Conservation District.

Together with his wife, Helen, they opened Gallery Jamel in 1987, a fine art gallery specializing in wildlife art was in operation for 25 years. After traveling to Oregon for a bird hunting vacation and being amazed at the number of quail and other upland game birds, they purchased property in 2004 in Vale, Oregon and began operating the Flying Double F Ranch, a hunting lodge where Jim served as a guide for hunters from across the US. Jim was an avid Washington Redskin and Washington Nationals fan.

He is survived by his wife of 38 years, Helen Hangemanole Farmer; his daughter, Melissa Patra Martin (Jonathan) of Crofton, MD; his son, James E. Farmer of Annapolis, MD; granddaughters, Eleni Patra Martin and Alexis Genevieve Martin; and his brother, Edward E. Farmer. He was preceded in death by his mother Thelma Miller.

Friends received on Tuesday, August 16, 2016 from 2-4PM and 6-8PM and where Funeral Services will be held on Wednesday, August 17, 2016 at 11AM at Raymond Funeral Service Chapel, 5635 Washington Avenue, La Plata, Maryland 20646. Interment to follow at Trinity Memorial Gardens in Waldorf, Maryland. Contributions in Jim's name may be sent to Southern MD Jake's Young Guns (a youth mentoring organization), c/o Susan Boarman, 11500 BB Farm Place, Newburg, MD 20664. Arrangements by Raymond Funeral Service.