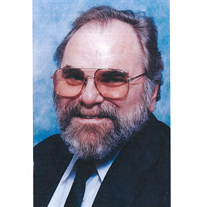 Henry "Wayne" Walker, 73, of Waldorf, Maryland left this world to be with Jesus on August 2, 2016. His broken body is now healed and his eternal life, filled with peace and joy in Christ, has begun.

"Wayne" is survived by his wife Dee, son Lewis, daughter Wendy, daughter Kristy (proceeded by death), eight grandchildren, eight great-grandchildren, two great-great grandchildren and a multitude of family and friends. We love you.

Friends received on Saturday, August 6, 2016 from 10AM until time of Funeral Service at 11AM at First Baptist Church of St. Charles. Interment to follow at Trinity Memorial Gardens in Waldorf, Maryland. Memorial contributions in Henry's name may be sent to First Baptist Church of St. Charles Preschool, 136 Stoddert Avenue, Waldorf, Maryland 20602. Arrangements by Raymond Funeral Service.