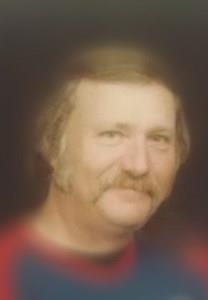 George William Righter passed away on August 2, 2016 after a courageous 9 year battle with prostate cancer.

He dedicated his life to family as well as the youth of Charles County as a charter member of the Waldorf Little League. He spent over 25 years as a coach to many of the finest baseball players to come out of the Waldorf area. He was a true baseball man but also loved the Washington Redskins, the Washington Nationals and the Philadelphia Phillies. George retired after 25 years with W.S.S.C. He was an avid movie collector and lover of all types of music.

He is preceded in death by the love of his life Yanda Lee Righter, his mother Ethel Foright and father Claude Righter, his brothers Herbert Righter and Carl Righter, as well as his son Scott Cameron and grandchildren Ashton Righter and Andrew Righter. He is survived by his sons Stewart Cameron, William Righter (Kim), Troy Righter (Liz), his daughter Stacie Cameron and daughter-in-law Teresa Cameron, his grandchildren Scott Cameron Jr (Irene), Christopher Cameron, Carson Evans, Jordan Cameron, Chelsea Chronaker, Cassandra Righter, Nick Righter, Zachary Righter, Scarlett Righter, George Righter, Lukas Righter and Chloe Righter.

The family will accept visitors at Huntt Funeral Home in Waldorf, MD on Monday, August 8, 2016 from 3-5pm and from 7-9pm. A funeral service will be held at Huntt Funeral Home at 10am on Tuesday, August 9, 2016 to be followed by burial at Cedar Hill Cemetery located in Suitland, Maryland. The family will be hosting guests for a reception afterwards with details to come. Arrangements by Huntt Funeral Home.