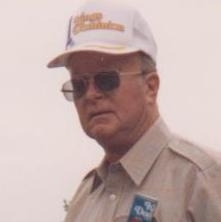 Jack W. Simmons, 85, of Prince Frederick, Maryland passed away on August 2, 2016 in his home surrounded by his loving family. Jack was born on July 5, 1931 in Calvert County to the late Robinson W. and Helen Mae Monnett Simmons. He is also preceded in death by his wife, Lucille W. Simmons and his sister Marie Boney.

After graduation from from Calvert High School, Jack went into the Maryland National Guard where he served from March 30, 1948 until he received an honorable discharge on March 30, 1952.

In 1956, Jack married Anne Buckmaster. From that partnership came Jackson Simmons (Sandy), Annette Blaylock (Larry Moore), the late Gene Brady, the late Vicky Simmons, and the late Mary Peacock "Kitten". In 1978, Jack married Lucille Wilson Rainey, and the family grew with five more daughters: Linda Walton, Kathy Walton, Bonnie Rainey, Patricia Hall, and the late Lisa Viens.

In addition to his children and step children: Jack is also survived by many Grandchildren and Great Grandchildren. Jack and Lucille enjoyed traveling and visiting family and friends when they were in good health.

The family will received friends on Saturday, August 6, 2015 from 10-11 AM at Full Gospel Assembly of God Church, Prince Frederick, MD where services will follow at 11 AM. Interment is in Asbury Cemetery. Memorial contributions may be made to Full Gospel Assembly of God Church, 890 Solomons Island Road, South, Prince Frederick, MD 20678. Arrangements by Rausch Funeral Home.