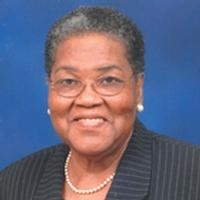 Davis, Gertrude Daisy Mae, 81, of Marbury, MD. On Thursday, July 28, 2016, Gertrude Davis, at her residence, quietly joined her husband, the late Norman Davis, in glory. She was the daughter of the late Carrie and the late Booker T. Harris.

Gertrude was the devoted mother of Bruce, Ronnie, Gail, Albert, Alan and Sharon. She was also a kind and loving grandmother to her many grandchildren and great grandchildren and is also survived by a host of other loving family members.

Her viewing will be held from 9am until time of service 11am on Saturday, August 6, 2016 at Pleasant Grove Missionary Baptist Church, Marbury,MD. Interment Church Cemetery. Arrangements by Thornton Funeral Home.