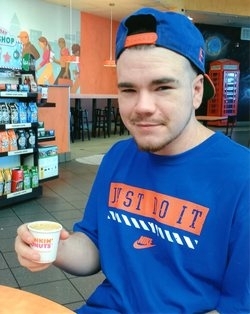 Ryan Allen Langley, 23, of Mechanicsville, MD passed away on July 23, 2016 at his residence. Ryan was born on March 18, 1993 in Leonardtown, MD to Daniel Wayne Langley and Crystal Dawn Lacey Bookwalter.

Ryan was a die-hard Dallas Cowboy fan and loved everything about football. He also enjoyed basketball, fishing, playing poker and pool, street car racing and most of all just chilling with his friends.

In addition to his parents, Ryan is survived by his siblings, Krishus Bean of Myrtle Beach, SC, Dawson Bookwalter of Mechanicsville, MD, Melanie Langley of California, MD, Courtney Badilla of Great Mills, MD and Samuel Badilla of Great Mills, MD, his step-mother, Becky Badilla and step-father, David Bookwalter.

A Memorial Service will be held on Saturday, July 30, 2016 at 11:00 a.m., at Mt. Zion United Methodist Church, 27108 Mt. Zion Church Road, Mechanicsville, MD 20659. Arrangements by Brinsfield Funeral Home, P.A.