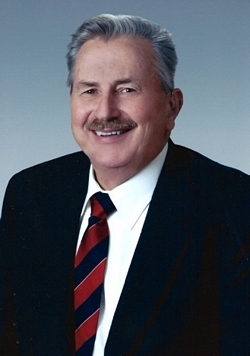 Joseph Allen "Sambo" Swann, 71, of Owings passed away July 26, 2016 at Washington Hospital Center. He was born March 15, 1945 in Prince Frederick to Joseph Samuel and Ethel Adelaide (Ward) Swann.

Sambo was a fifth generation Calvert County farmer with his uncle Bid, nephew Jody and son Joe-Sam. He was a lifelong advocate for land preservation, wildlife conservation and protection of the Chesapeake watershed. He will be deeply missed by his family and friends.

Sambo is survived by his wife Patricia B. Swann, sons Eric A. Swann, Joe-Sam C. Swann and wife Kelly, all of Owings and Sunderland F. "Sonny" Swann and wife Jacquelyn of Leesburg, VA. Also surviving are his brother Gerald W. Swann and wife Margaret of Grasonville, MD and grandchildren Maddie, Henry, Will, Thomas, Ben, Keller and Landon Swann.

For a tribute to Sambo's life, go to: http://www.youtube.com/watch?v=3_0oF4m71to&sns=em. Arrangements by Rausch Funeral Home.