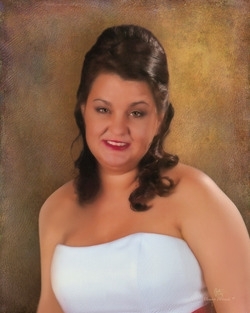 Leah Marie Bucia, 47, of Huntingtown, MD passed away on Friday, July 22, 2016 in Calvert County. Leah was born on December 14, 1968 in Washington, DC. She was the daughter of the late Jesse Lee Gehman and Elaine Marie Digon Christy.

Leah is preceded in death by her father and step-father, Paul Christy and her sister, Sherry Lynn Gehman Holmes. Leah is survived by her mother; her husband, Robert Bucia; her daughters, Alyssia Bucia and Niki Akers; her brother, Michael Christy and sister, Carrie Johnston. Also surviving are her mother in law, Michele Alexander and step-mother in law, Debbie Bucia.

Leah's world was her family. She enjoyed cooking chili and spaghetti; planning parties, entertaining, and listening to Classic Rock. She was married on a cruise ship and loved cruising and the beach.

Family will welcome friends for viewing on Wednesday, Jul 27, 2016 from 5:00 to 8:00 p.m. at Brinsfield-Echols Funeral Home, P.A., 30195 Three Notch Road, Charlotte Hall, MD, 20622. There will be a funeral service on Thursday, July 28, 2016 at 11:00 a.m. with Pastor Dave Huffman officiating at Brinsfield-Echols Funeral Home, P.A. Interment will immediate follow at St. Paul's Episcopal Church Cemetery, 4535 Piney Church Road, Waldorf, MD 20602. Arrangements by Brinsfield-Echols Funeral Home.