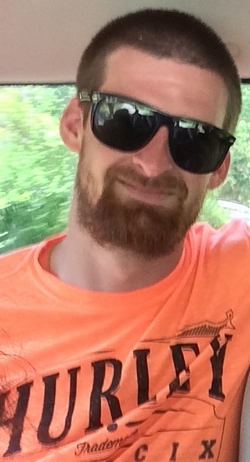 Andrew Bryan "Birdman" Smith, 28, of Chesapeake Beach passed away on July 21, 2016. He was born February 12, 1988 in Washington, D.C. Andrew was raised in Chesapeake Beach and graduated from Huntingtown High School in 2006.

He was employed at A. Duie Pyle as a forklift operator and truly enjoyed his work and co-workers.

Andrew was an avid video gamer, loved to play poker, and listen to music. He loved all animals and has always had pets. He was very passionate about sports, he could talk with anyone about any sport! He loved family gatherings, hanging with friends, playing basketball at the rec center, and doing anything outdoors, fishing, hiking, going to the beach.

Andrew is survived by his mom and dad, Rhonda and James Smith of Chesapeake Beach, his brother James "JD" Smith (Amanda) of Waldorf, his nephew Cayden, his niece Mackenzie, and his paternal grandmother Kathryn Smith of Waldorf, as well as numerous aunts, uncles, cousins and friends. He was preceded in death by his maternal grandparents Joyce and Alfred Crawford.

Arrangements by Rausch Funeral Home.