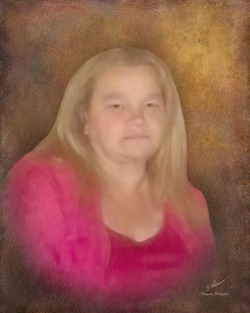 Ann Marie Hancock, 45, of Hughesville, MD passed away on July 20, 2016 in Colonial Beach, Virginia. Ann was born on September 25, 1970 in Washington, DC. She was the daughter of the late James Martin Stone, Sr. and the late Janice Gaynelle Murphy.

Ann is survived by her husband of 27 years, Truman Reid Hancock; her children Tony Wayne Stone and his fiancé Tiffany, Diane Megan Hancock, Truman Reid Hancock, Jr. and her only granddaughter, also her pride and joy, Aimee Lynne Hancock. Also surviving Ann are her three brothers, James Patrick Stone, Justin J. Robinson, James Martin Stone, Jr. and her three sisters, Janice Mathews, Helen Louise Stone and Mary L. Lokey as well as her sister in law, Tina Lawrence and brother in law, Michael Hancock.

Ann enjoyed spending time with her family, taking care of her granddaughter Aimee, cooking special dinners, especially ham, cabbage, and potatoes. Ann also liked to go to the demolition derby's, not only did she like attending the demolition derby, she also liked preparing for them as well with her husband and children.

Family will welcome friends for visitation on Thursday, July 28, 2016 from 5:00 pm to 8:00 pm at Brinsfield-Echols Funeral Home, P.A., 30195 Three Notch Road, Charlotte Hall, MD, 20622. There will be a funeral service on Friday, July 29, 2016 at starting at the funeral home at 10:00 am, then following at 11:00 am at Old Fields Episcopal Church, 15837 Prince Frederick Road, Hughesville, MD 20637. Interment will follow at the church cemetery. In lieu of flowers, memorial donations may be made in Ann's name to the American Cancer Society, P.O. Box 22478, Oklahoma City, OK 73123. Arrangements by Brinsfield-Echols Funeral Home.