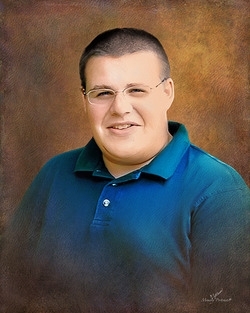 Nickolas Alan Hurd, 25, of Waldorf, Maryland passed away Tuesday, July 19, 2016. Born March 22, 1991 in Clinton, Maryland, Nickolas was the son of Duane Allen Hurd and Janet Renee Davis.

Nickolas is survived by his parents, grandfather Gerald W. Davis and grandmother Ksenia Davis. He is also survived by his uncle, Ronald A. Davis and aunts and uncles, David and Becky Burke, Nick and Janet Bayat, Ted and Caroline Bayat, Branko and Sue Bayat and many other relatives and friends.

Nickolas was an outgoing, helpful and caring man. He enjoyed cheering on the Pittsburgh Steelers, playing darts, detailing cars, and going to the race track. He was a wonderful friend to all he met.

Family will welcome friends on Tuesday, July 26, 2016 from 1:00 to 3:00 pm at Encounter Christian Center (ECC), 30080 Henry Lane, Charlotte Hall, MD 20622 with a service at 3:00 pm. Interment is private. In lieu of flowers, memorial donations can be made to: Jude House, 9505 Crain Highway, Bel Alton, MD 20611. Arrangements by Brinsfield Funeral Home.