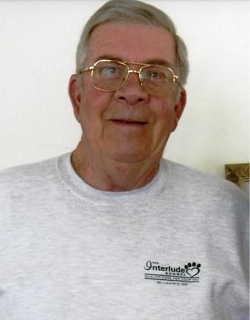 Robert Andrew "Bob" Deffinbaugh, 77, of Lusby, MD passed away on July 18, 2016 at his residence. Born August 31, 1938 in Washington, DC he was the son of the late Mountz Deffinbaugh and Anne (Ott) Deffinbaugh.

Bob graduated from John Carroll High School in 1956 and from the University of Maryland in 1962. He was married to his wife Pat on September 9, 1961 in Pikesville, MD. Bob moved to the county from Silver Spring, MD in 1995. For thirty three years he was a teacher for Montgomery County Public Schools, retiring in June of 1995. Bob was a member of Lusby Duplicate Bridge and a friend of Bill W. and Dr. Bob.

Bob is survived by his wife, Pat Deffinbaugh; his children, Lynn Pellar (Mike) of Fredericksburg, VA, Lori Anglin (David) of Arlington, VA, Andy Deffinbaugh, Jr. (Kim) of Lusby, MD and Lisa Deffinbaugh of St. Leonard, MD; grandchildren, Dale, Matt, Anne, Rachel, Dalton, Michael, Drew, Jake and Tyler; two great-grandchildren, Blake and Conner; and sister, Margie Dove (Bernie) of Olivet, MD.

Family will receive friends from 11:00 a.m. until 12:00 p.m. on Saturday, July 30, 2016 at Our Lady Star of the Sea Church (New Church), 225 Alexander Street, Solomons, MD 20688. A Memorial Service will follow at 12:00 p.m. Interment will be private. Contributions may be made to Calvert Hospice, P.O. Box 838, Prince Frederick, MD 20678 or Our Lady Star of the Sea Church, P.O. Box 560, Solomons, MD 20688. Arrangements by Rausch Funeral Home.