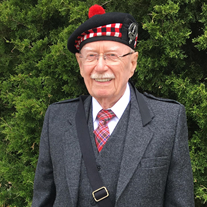 It is with great sadness we announce that Robert Neil Coble passed away unexpectedly on July 12, 2016 after a stroke.

Bob was born December 16, 1933, in Anderson, Indiana, to Robert W. and Leone Bussell Coble. He graduated from Broad Ripple High School in Indianapolis, Indiana, where he was an Indiana state high school wrestling champion. In 1954, Bob joined the United States Air Force and served his country for the next 20 years, a military career that included combat in Vietnam, assignments to the Presidential Support Unit, and the responsibility of flying President Nixon to China, on February 21, 1972. The flight to China was the first time a President had visited China. During the Vietnam War, Bob was the lead pilot responsible for flying Secretary of State Kissinger to and from the war-ending negotiations held in Paris, France. Bob's last flight was February 27, 1973, when he flew Secretary Kissinger back to the United States after the Paris Accords were signed by the two nations' representatives. Among his numerous medals and awards, Bob was decorated with the Distinguished Flying Cross, the Bronze Star, the Air Force Air Medal, and the Meritorious Service Medal.

Bob was a loving husband for 56 years to Donna June Coble. The couple's devotion to and love for each other endured throughout their marriage. From 2002 to 2006, Bob and Donna fulfilled their lifelong dream together, living and sailing on their boat "Providence," making special trips along the Intra Coastal Waterway and to Florida and the Bahamas. Bob was also a loving father to his three girls: Linda, Paula, and Suzanne.

For the past three decades, Bob played an active role in the local community. After retiring from the Air Force, Bob created Coble and Smith Tax and Accounting, CS&T General Contracting, and Colonial Construction, vibrant small businesses that benefited the local community in countless ways. Additionally, Bob was a leader in The Covenant Community of Jesus the Good Shepherd, where he helped provide spiritual direction and support to those in need. Bob's faith and profession intersected when Bob was asked to build the Church's chapel and sanctuary, and the Cardinal Hickey Academy, resulting in several of Bob's proudest achievements.

Bob was a talented musician who shared his gift with his community and family. In recent years, he played bass in the band Cornerstone, entertaining at church and community events and helping to raise money for the Ronald McDonald House Charities at charity fundraisers. One of his most cherished projects was the song "Forever," which he recorded with his daughters Paula and Linda.

Bob's curiosity to learn more about the world never waned. In recent years, he enjoyed several international trips with his family. Most recently, he visited Scotland, exploring Edinburgh and the Highlands with his brother Steve. Prior to that, Bob sailed on a Mediterranean cruise with his three daughters and other family members, visiting Spain, France, Italy, Greece, and Turkey.

The family will receive friends on July 19th at Lee Funeral Home in Owings, Maryland from 6:00-8:00 pm. A Mass of Christian Burial will be held on July 20th at The Covenant Community of Jesus the Good Shepherd in Owings. Visitation in the Chapel will be from 10:00-11:00 am. The Mass commences at 11:00 am, with Msgr. Paul Dudzaik and Rev. Kenneth Boyack as Celebrants. A reception in the church hall will take place following the Mass. A full military honors interment will take place at Arlington National Cemetery at a later date. Arrangements by Lee Funeral Home.