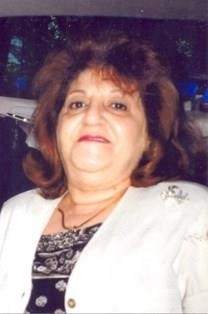 Marie Stallings, 78, of Waldorf passed away on Monday, July 11, 2016. Marie was a born on October 16, 1937 in Atlantic City, NJ where she lived prior to moving to Clinton, MD where she spent many of her years before finally settling in Waldorf.

Mrs. Stallings was predeceased by her husband, Wayne Stallings, her son, Wayne Blair Stallings, and her parents, Samuel and Jennie Russo. She is survived by her children, Sherrie Marie Wirtz, Michael Jeffrey Holden (Janna), and Gary Stephen Stallings (Donna). She was a loving grandmother to her grandchildren, Larry Smith, Kristen Wirtz, Wayne Holden, Kaitlyn Stallings, Kyle Stallings, and Jennifer Daly. She was a cherished great-grandmother to Shelby Smith and Savannah Barkley. Marie was a truly treasured friend to Nancy Martucci and she will be missed by her many loving friends, and family.

Marie was known for her always changing passion for hobbies. Cooking, crafts, and reading are just a few of her many interests. She had a deep love for all things Christmas and enjoyed her many Christmas trees. However, most of all, Marie loved to spend time with her family and her family was her world.

A visitation will be held on Wednesday, July 20, 2016 from 10:00am - 12:00pm at the Huntt Funeral Home, 3035 Old Washington Road in Waldorf. A funeral service will be held on Wednesday, July 20, 2016 at 12:00pm at the funeral home. Interment will take place on Wednesday, July 20, 2016 at Maryland Veterans Cemetery Cheltenham, 11301 Crain Highway in Cheltenham, following the funeral service at the funeral home. Memorial contributions may be made to the Leukemia and Lymphoma Society, Donor Services, PO Box 4072, Pittsfield, MA 01202. Arrangements by Huntt Funeral Home.