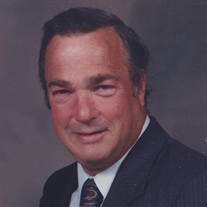 Louis "Bernie" Bernard Hammett, Jr., 76, of Sunderland, MD passed away peacefully on Sunday, July 10, 2016, at his residence surrounded by his loving family. He was born in Washington, DC, on July 15, 1939 to Jean (Rassier) and Louise B. Hammett, Sr.

Bernie was married to Mary A. (Jenkins) Hammett. They celebrated their 26th wedding anniversary on January 26, 2016.

He was a superintendent and trim carpenter for Whiting/Turner, a charter boat captain and an accomplished keyboard player. He enjoyed model railroading, boat building and spending time with family and friends.

Along with his wife Mary, he is survived by six children, Michael Bernard Hammett (Dana), Tammy Boice (Bill), John Hinton (Roxie), Chris Hammett (Shelly), Tammy Owen (Robby) and Linda Dunn (Mike). He was the proud grandfather of 17 grandchildren, Shelby, Jessica, Jacob, Allen, Mandy, Amber, Ashley, Grant, Jasmine, Megan, Madison, Jessica, Kayleen, Dylan, Taylor, Morgan and Jessica. Bernie was the half-brother of George Spangler and was preceded in death by his daughter Angela Lanier, half-brother Robert Spangler, two half-sisters Susan Spangler and Debbie Anderson.

Family invites friends to Lee Funeral Home Calvert, P.A., 8200 Jennifer Lane, Owings, MD 20736, on Thursday, July 14 from 5 to 8 pm. A Mass of Christian Burial will be celebrated on Friday, July 15, at 10 am at St. Anthony's Catholic Church, 8816 Chesapeake Avenue, North Beach, MD 20714. Interment will be at Resurrection Cemetery, Woodyard Road, Clinton, MD 20735. In lieu of flowers, memorial contributions may be made to the Calvert Hospice, P O Box 838, Prince Frederick, MD 20678. Arrangements by Lee Funeral Home.