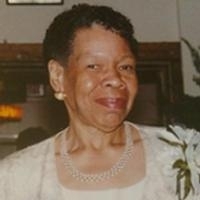 Lillian Frances Savoy, 79, of Rison, Maryland passed away on Thursday, July 7, 2016. Born October 23, 1936 in Baltimore, Maryland, she was the daughter of the late Jerome Curtis Sr. and Rosie Curtis of Indian Head MD. She is preceded by her late husband Herbert Louis Savoy Sr. and her sisters Helen Lorain Gutrick and Margaret (Peggy) Patton.

She is survived by her six loving children, Herbert Louis Savoy Jr, Karen (Savoy) Robinson, Doris (Dot) Savoy, Joseph, Harold, and Thomas Savoy. Also surviving sister, Jean (Curtis) Sultzer and brother, Jerome Curtis Jr. 10 grandchildren and a host of great grandchildren, cousins, nieces, nephews, and friends.

Memorial services in her honor will be held Saturday July 16 at Thornton Funeral Home, P.A., 3439 Livingston Road, Indian Head, Maryland 20640, viewing from 9 to 11am, Memorial Service from 11am to 12pm. Interment to follow. Arrangements provided by Thornton Funeral Home.