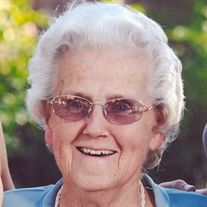 Ann Marie Hill, 81, of La Plata, MD died on July 6, 2016 at the University of Maryland Charles Regional Medical Center in La Plata. In addition to her parents, she was preceded in death by her husband of 54 years, Donald R. Hill Sr.

She was born on January 2, 1935 in Washington, DC to Mary Agnes Lee and John Howard Bowen. She was a homemaker and did upholstery work. Ann was of the Catholic faith and had served on the St. Joseph of Arimathea Society at St. Joseph's Catholic Church in Pomfret.

She is survived by her children Donna and Tim Blade of Owatanna, Minnesota, Belinda and Tim Smith of Hebron, Maryland, Tina and John Brookbank of Lottsburg, Virginia, Teresa and Pete Wearmouth of Port Tobacco, Maryland, Donald Jr. and Cathy Hill of Newburg, Maryland, Michael and Stacy Hill of Hughesville, Maryland; her sister Mary E. Tusing of Fort Washington, Maryland; 15 grandchildren; 20 great grandchildren and one on the way.

Family and friends to gather from 10AM until time for Mass to begin at 11AM at St. Joseph's Catholic Church 4590 St. Joseph's Way Pomfret, Maryland 20675. Interment to follow in the church cemetery. In lieu of flowers, memorial contributions may be made to St. Thomas Manor House, 8855 Chapel Point Road, Port Tobacco, MD 20677. Arrangements by Raymond Funeral Service.