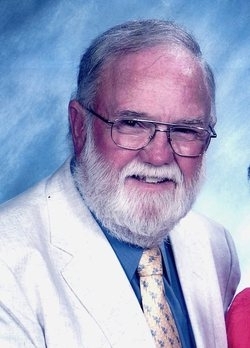 Ronald Clement Delahay Sr., 76, of Leonardtown, MD died peacefully at St. Mary's Hospital on July 7, 2016 surrounded by his loving family and friends. Ronnie was born on August 3, 1939 in his family home located in Compton, MD. He was the son of the late Joseph Richley Delahay and Marguerite Virginia (Moore) Delahay. Ronnie grew up with his late brother, James Kenneth Delahay and 6 cousins on his family's boatyard in Compton, MD.

Ronnie would often reminisce about his school days and lifelong friends from Saint Mary's Academy and later joined the National Guard. He was honorably discharged as an SSG in 1965. In early years, Ronnie was an oysterman and was proud to be a Captain of the Samuel M. Bailey buy boat. Ronnie and his brother Kenny went on to operate Delahay's Pile Driving Service and were charter members of the Saint Mary's County Waterman's Association. They continued to run Delahay's Boatyard after the death of their father and later opened Little Ronnie's Seafood, which later became Dock of the Bay and Fitzie's Marina. Ronnie and his son, Gator, owned and operated Delahay's Construction, Inc. from 1992 until retirement in 2012.

Early on, Ronnie loved to play in the local pool league and won several championships. Ronnie married the love of his life, Lynn (Mattingly), in 1969, at St. Francis Xavier Church and had 3 children: Ronnie, Jr. "Gator" Delahay (Michelle), Richley Delahay (Tracy), and Cherry Delahay (Terry). In 1984, he became the Charter President of the 3rd District Optimist Club and had many years of fun-filled service in the community.

Ronnie was very active in local public service. He was a judge for the St. Mary's County Board of Appeals, Chairman of the St. Mary's County Election Board, member of the Board of Directors of St. Mary's Hospital, member of St. Francis Xavier church and many other community organizations. Throughout his life, he loved being involved in local politics, playing cards, dancing to country music, duck hunting, and socializing with friends.

Ronnie, also known as "Weenie Brother" or "Ronald C." was the life of the party and was never short on laughs or stories to share. Ronnie's outgoing personality and friendly nature would always end with him belly laughing with friends and strangers, alike. Family was the most important thing in Ronnie's life and he always wanted to be surrounded by his family. He provided his children with land on the family farm to ensure his family would always be a stone's throw away from him. All his children and grandchildren live on the family farm where he would see them on a daily basis. Family dinners, get-togethers, and trips were a mainstay in his life. His grandchildren, Shawn Riley, Richley Delahay, Jr., Dylan Delahay, Samantha Delahay, Allison Delahay, and Aleckzander Delahay were the light of his eye. Ronnie will be deeply and sadly missed by his family and friends.

Family will receive friends for Ronnie's Life Celebration on Tuesday, July 12, 2016 from 5:00 – 8:00 p.m., with prayers recited by Deacon Bill Nickerson and the Third District Optimist at 7:00 p.m. at Brinsfield Funeral Home, P.A., 22955 Hollywood Road, Leonardtown, MD 20650. A Mass of Christian Burial will be celebrated by Reverend Brian Sanderfoot on Wednesday, July 13, 2016 at 10:00 a.m. at St. Francis Xavier Catholic Church, 21370 Newtowne Neck Road, Leonardtown, MD. Interment will follow in the church cemetery.

Serving as pallbearers will be Richley Delahay, Jr., Terry L. Delahay, John Roache, M.D., Shawn Riley, J.K. Delahay, and Marc Reckner. Serving as honorary pallbearers will be the 3rd District Optimist Club. Memorial contributions may be made to Newtowne Manor House Restoration, 21370 Newtowne Neck Rd, Leonardtown, MD 20650. Arrangements by the Brinsfield Funeral Home, P.A., Leonardtown, MD.