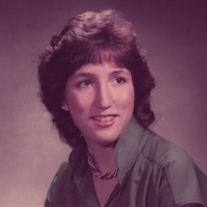 Elizabeth Hammett Smith, 51, of Huntingtown, MD, passed away on July 5, 2016 at her home surrounded by her family.

Liz loved yoga, bird watching, gardening, running, and traveling to the beaches of North Carolina every summer with her family.

She graduated from University of Maryland Baltimore in 1986 with a degree in Nursing, and from Catholic University in 2012, where she obtained her masters degree to become a pediatric nurse practitioner.

She is survived by her loving husband of 30 years, Steven C. Smith Sr., her children Elizabeth A. Smith, Steven C. Smith Jr. and his wife Megan, Hannah R. Smith, and Claire I. Smith; siblings Marcia Handrick, Stuart Hammett, and Sally Bailey, and many beloved nieces and nephews.

A memorial service will be held at All Saints Church in Sunderland, MD, on July 11th at 11:00 am, with a reception afterwards at the Smith Family home. Their address is 2045 Potts Point Rd., Huntingtown, MD 20639. Flowers are appreciated and would be accepted at the family home. In lieu of flowers, the family requests that donations be made to the University of Maryland Greenebaum Cancer Center, 22 Greene Street, Baltimore, MD 21201-1595. Arrangements by Lee Funeral Home.