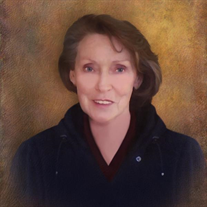 Joanne Christine MacGregor, 72, of La Plata, Maryland died July 5, 2016.

Joanne was a self-employed Travel Agent and a member of St. Ignatius Catholic Church in Chapel Point, Maryland. She was a loyal volunteer with the Carmelite Restorers at Mt. Carmel Monastery in La Plata, Maryland. She also enjoyed sewing, art, and flower gardening and was a part-time teacher at the College of Southern Maryland.

She was the daughter of James Joseph Walsh and Ann Donoven Walsh. She is survived by her husband, Fred M. MacGregor, Jr.; her sons, George and Kevin Rada; her daughters, Peggy MacGregor Shull, Marilyn MacGregor Montanelli, and Jane MacGregor Gambordella; her brothers, James, Victor, and Kevin Walsh; and her grandchildren, Bryan Montanelli, Jaclyn Shull Turner, Kristin Montanelli Burke, Megan Shull, Marina Gambardella, George Rada, and Sean Rada. She is also survived by four great-grandchildren.

Friends received on Saturday, July 9, 2016 from 10AM until time of Mass of Christian Burial at 12PM at Mt. Carmel Monastery, 5678 Mt. Carmel Road, La Plata, Maryland 20646. Interment to follow in the church cemetery. Arrangements by Raymond Funeral Service in La Plata, Maryland. Memorial contributions in Joanne's name are asked to Mt. Carmel Monastery, 5678 Mt. Carmel Road, La Plata, Maryland 20646 or Hospice of Charles County, 2505 Davis Road, Waldorf, Maryland 20603.