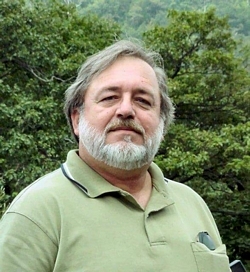 James LeRoy Anderson, 65, of Mechanicsville, MD passed away peacefully at home on Wednesday, June 29th with his family at his side. He was a loving husband of 43 years to Patricia Mary Anderson. James was born in Alliance, Nebraska on March 7th, 1951 to Albert and Frances Anderson.

Jim was a USAF veteran. After leaving the service, he worked for AAA of Nebraska and Maryland. He graduated from St. Mary's College of Maryland and worked as a Software Engineer for Bendix Field Engineering, TRW, AT&T and SAIC. While stationed overseas, he enjoyed traveling around Europe with his wife and daughter. He was an avid reader of military history and enjoyed touring Civil War battlefields. He loved playing Chess, Flight Simulator and Strategic Simulations gaming, and spending quiet times at home with his family.

James is survived by his wife Patricia; daughter Michelle Lee Anderson and grandson Joshua James Anderson of Mechanicsville, MD; sister Gladys McCalla of Ogallala, Nebraska; his nieces Anna Parks of North Platte, Nebraska, Aimee Barnett of Cincinnati, Ohio, and Allison Tippett of Ridge, MD; stepmother Gwen Anderson of Ogallala, Nebraska; sister-in-law Ann Tippett of Park Hall, MD; brother-in-law Oliver Tippett and sister-in-law Terri Tippett of Ridge, MD.

A military internment will be held at a future date at Fort McPherson National Cemetery in Maxwell, Nebraska. Memorial Contributions may be made to Hospice of St. Mary's, P.O. Box 625, Leonardtown, MD 20650 or Mechanicsville Volunteer Rescue Squad, Inc., P.O. Box 15, Mechanicsville, MD 20659.