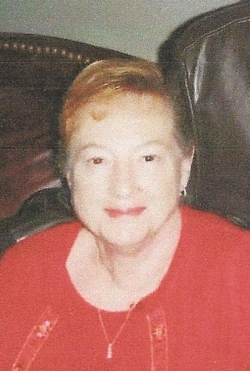 Ruth Ann Burggraff, 71, of Prince Frederick, Maryland passed away July 4, 2016 in Prince Frederick, Maryland.

Beloved wife of the late Richard Robert Burggraff, devoted mother of Kimberly Hutchins (David), Tammy McCourt (Richard), Robert Burggraff (Alison), and Stacey Newman (Timothy). She is also survived by her grandchildren, Richard McCourt, Jr., David Hutchins, Jr., John Hutchins, Jacob McCourt, Thomas McCourt, Sophie Newman, Tyler Burggraff and Ryan Burggraff.

The family will receive friends at the Rausch Funeral Home, 4405 Broomes Island Road, Port Republic, MD on Thursday, July 7, 2016 from 4-7 PM. Mass of Christian burial will be offered on Friday, July 8, 2016 at Jesus the Divine Word Catholic Church, 885 Cox Rd., Huntingtown, MD. Interment will follow in Asbury Cemetery, Barstow, MD. Memorial contributions may be made to either Calvert Hospice or Benedict Volunteer Fire Department. Arrangements by Rausch Funeral Home.