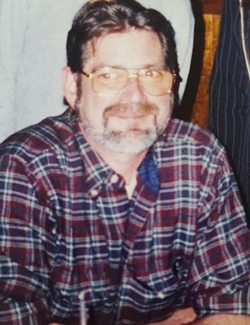 Marshal K. West was born on January 31st 1956. He passed away peacefully in his home surrounded by loved ones and people who cared for him on June 12th 2016 from Stage 4 Lung Cancer at the age of 60.

Marshal was a hard working and very kind man that would do just about anything for anyone. He was always fixing something, making something, cooking, or gardening. He also loved to go fishing, he would be the first one to crack a joke, and had a great sense of humor. Marshal also loved being around kids (he was a big kid himself), he would be the first one on the floor rolling around with them or chasing them outside with water guns.

Marshal is survived by his 3 children Craig West, Lisa Hamilton, and Emily West; 3 grandchildren Octavien, Jordan, and James.

No arrangements for a Memorial Service have been made yet.