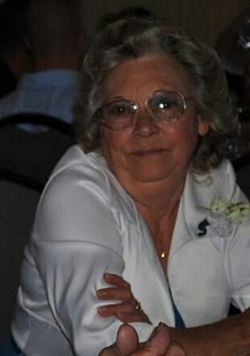 Eugenia "Jeannie" Virginia Walker, 76, of Prince Frederick, MD passed away June 25, 2016 at her residence. Jeanie was born December 27, 1939 in Lexington, GA to Henry Carrolton and Lulabelle (Clerkley) Queen. She was raised and educated in Lexington and moved to Baltimore in 1958.

She married James T. Walker, Sr. in Baltimore on April 19, 1958. The couple resided in several locations in the area before moving to Calvert County in 1967. Jeanie was employed as a secretary with Calvert Memorial Hospital for 19 years before retiring in the late 1980's.

Eugenia and James were foster parents for many years caring for a total of over 300 children. They were honored by Governor Donald Schaefer with an award for serving for so many years and helping so many children.She was a member of Church by the Chesapeake, was a 4H leader for many years and involved in Horses and Motocross with her children.


Surviving are her children Belinda Jean Windsor, James Thomas Walker, Jr, Sandra Carol Walker and Lisa Lynn Maldonado and her husband Mario, III all of Prince Frederick, MD; five grandchildren and two great grandchildren; and a sister Betty Sue Williamson and her husband Buddy of Cummings, GA. She was preceded in death by siblings Jack and Joel Queen, Nellie St. Aubin and Hazel Mattox.

Arrangements by Rausch Funeral Home.