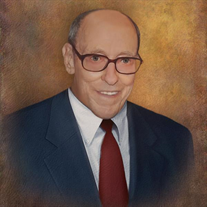 Edward Gwynn "Doc" Mudd passed away Thursday, June 23, 2016 at the University of Maryland Charles Regional Medical Center (Civista) following a brief illness. He had turned 91 on Monday, June 20, 2016. He is survived by his wife of 49 years, Theresa (Grinder) Mudd; his daughters, Beverly Wareham and Robin Magnelli; five grandchildren, 13 great-grandchildren, and one great-great-grandchild.

He was born and raised in Waldorf, Maryland, the son of Raymond and Eugenia (Brent) Mudd. He was raised with five siblings, Raymond, Brent, Reginald, Paul, and Amelia. He served in the U.S. Army from December 1954 to November 1956. He was a life-time and charter member of the Waldorf Fire Department and EMS. He was a life-time member of the Knights of Columbus. He was a manager for Huntt Funeral Home in Waldorf for 47 years.

Friends received on Wednesday, June 29, 2016 from 5-8PM with Wake Service at 7PM at Raymond Funeral Chapel, 5635 Washington Avenue, La Plata, Maryland 20646. Mass of Christian Burial on Thursday, June 30, 2016 at 11AM at St. Peter's Catholic Church, 3320 St. Peter's Drive, Waldorf, Maryland 20601. Interment will be in the church cemetery. Memorial contributions may be sent to the Waldorf Fire Department and EMS OR St. Peter's Catholic Church. Arrangements by Raymond Funeral Service.