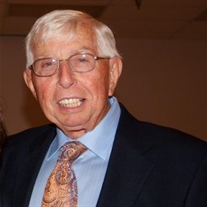 Dave was an auto painter and auto body worker for 45 plus years, beginning with Palmer Ford, Jerry's Ford, and First Choice Auto Body. He was a very active member of Grace Church Waldorf. He enjoyed restoring old cars and being around street rods, especially his 1937 Ford sedan. He loved baseball, especially the Washington Nationals and Redskins football. He most enjoyed being around his family and his dog named Dude.

He was the son of Joseph Archie King and Margery Brickerd King. He is survived by his wife of 29 years, Debbie King; his children, David King Jr. and wife Kim, Charles King, Deborah Snider and husband Mark, Tina Nicholson and husband Timmy, Bobby Caldwell and wife Chelsy, and Susan Caldwell; his brother, Gene Myers and wife Ann; and his sisters, Mary Ellen Langley and Gracie Shaffier. He is also survived by ten grandchildren and three great-grandchildren.

Friends received on Sunday, June 26, 2016 from 3PM until time of Memorial Service at 5PM at Grace Church Waldorf, 13000 Zekiah Drive, Waldorf, Maryland 20601. Interment will be private. Funeral arrangements by Raymond Funeral Service, La Plata, Maryland. Memorials are requested in David's name to Grace Church Waldorf.