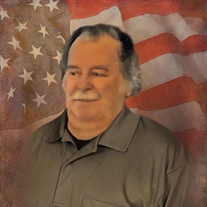 Gary Lee Dillman, 77, of Waldorf, Maryland died June 19, 2016.

Gary was a veteran of the United States Navy and the United States Army, having served in both. He was a retired Metropolitan DC Policeman, having served 11 years. He also worked for the Times Crescent Newspaper for 12 plus years where he was involved in the weekly column and political cartoons. He worked at the Center for Abused Persons. He was a HAM radio operator and worked for several Southern Maryland radio stations.

He was the son of Curtis Dillman and Maureen Cain Dillman. In addition to his parents, he was predeceased by his brothers, Ronald and Norman Dillman. He is survived by his wife of 53 years, Judith N. Dillman; his sons, Stephen, Douglas, and Matthew; his brothers, Larry and John Dillman; and his grandchildren, Timothy J. Dillman, Jonathan P. Dillman, and Elizabeth A. Dillman.

Friends received on Tuesday, June 28, 2016 from 5-8PM at Raymond Funeral Chapel, 5635 Washington Avenue, La Plata, Maryland 20646 and where Funeral Service will be held on Wednesday, June 29, 2016 at 12:30PM. Interment at 1:45PM at MD Veterans Cemetery in Cheltenham, Maryland. Memorials in Gary's name are asked to the Kidney Foundation. Arrangements by Raymond Funeral Service.