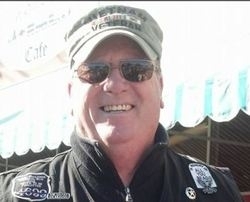 Richard Henry Myers of Mechanicsville, Maryland passed away Sunday, June 19, 2016. Born November 25, 1946 in Springfield, Pennsylvania, Richard was the son of the late Harry Phillip Myers and Anne Irene Wagner Myers.

Richard is survived by his wife, Robin Teresa Ferguson Myers, his sons Mark and Matthew Myers, his daughter-in-law Lisa Myers, his niece Christine Kitchner, and her husband Thomas Kitchner. Along with eight grandchildren: Joel Widmayer, Brandon Widmayer, Ean Widmayer, Joshua Widmayer, Logan Myers, Audrey Myers, Rylan Myers, and Abrielle Widmayer.

Richard mastered the skill of auto mechanics throughout his teenage years, and worked for Roger Penske Chevrolet as a Corvette mechanic after graduating Springfield High School. Richard then joined the United States Marine Corps, and served in the Vietnam War as a radio operator and forward observer. After returning home, Richard continued to work as a mechanic until going into business through Snap-On Tools. Within two years, Richard was offered a field manager position where he spent the next 27 years motivating and inspiring his group to strive to be the best.

Richard achieved many prestigious awards throughout his career with Snap-On Tools, including being the top salesman and group in the entire world three times. After retiring in 2009, Richard spent his time doing what he loved: restoring classic cars, riding his motorcycle, and traveling with his wife.

Richard was a member of the Southern Knights Rod & Custom Car club, the Mechanicsville Moose Lodge, and the Patriot Riders. He was very proud to be a part of the Veterans Day parade every year where he rode his motorcycle to the Vietnam War Memorial and paid respect to his fallen brothers. Richard was loved and respected by his family, his friends, and his community. He was stricken with an aggressive cancer a few months ago that ended his life way too soon.

Family will welcome friends for Viewing on Sunday, June 26, 2016 from 2:00 to 4:00 pm and 6:00 to 8:00 pm with prayers recited at 7:00 pm at Brinsfield-Echols Funeral Home, 30195 Three Notch Road, Charlotte Hall, MD 20622. A Funeral Service will be held at 11:00 am on Monday, June 27, 2016 at Immaculate Conception Catholic Church, 28297 Old Village Road, Mechanicsville, MD 20659. Interment will follow at Maryland Veterans Cemetery, 11301 Old Crain Highway, Cheltenham, MD 20623 at a later date. Arrangements provided by Brinsfield-Echols Funeral Home. In lieu of flowers, memorial donations can be made to: Charlotte Hall Veterans Home, 29449 Charlotte Hall Road, Charlotte Hall, MD 20622.