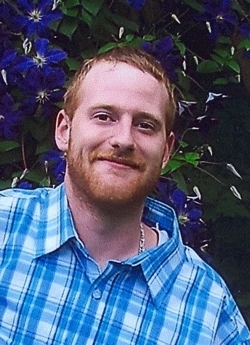 Joshua Carl "Josh" Alderman, 28, of Owings passed away June 18, 2016. He was born February 8, 1988 in Prince Frederick to Carl Junior and Laura Lee (Brady) Alderman. Josh was raised in Owings and attended Sunderland Elementary, Northern Middle and graduated from Northern High School in 2006.

He was employed as a security system installer with Rickdom LLC specializing in commercial security systems. During his leisure time Josh enjoyed playing basketball, fishing, hunting and shooting pool. He enjoyed sports, especially basketball and NASCAR and was an avid fan of the Oklahoma City Thunder, Dallas Cowboys and Tony Stewart.

Josh is survived by his mother Laura L. Alderman, sister Kathleen A. Alderman and grandmother Tammy Brady, all of Owings. He is also survived by numerous aunts, uncles, cousins and friends. He was preceded in death by his father Carl J. Alderman and his grandfather Bobby L. Brady.

Arrangements provided by Rausch Funeral Home.