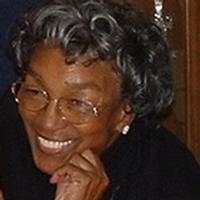 On June 18, 2016 Mary Elizabeth Bannister departed this life at the Hospice of Charles County after a short term illness. Mary was born on November 25, 1926 in Nanjemoy, Maryland to the late Charles and Fannie Smith. She was lovingly known as "Sis" to family.

She received her education through the Charles County Public School System. She held several jobs over the years but spent most of her employment years at Fire Arm's International in Accokeek, MD along with working directly for the owner.

She loved her family and spent much time nurturing them. Holidays were always extra special. In the spring time she loved her flowers. She would light up and spend much time gardening and admiring the fruits of her labor. Her famous saying was "give me my flowers while I'm living." Also in her pastime, she enjoyed crossword puzzles and word games, crocheting afhgans, bird watching and was an avid reader with special interest in Bible Trivia, history and joke books.

Mary loved the Lord. She received the Lord Jesus Christ at the age of 11 and was baptized by the late Rev. C.R. Alexander. As a member of the Mt. Hope Missionary Baptist Church in her early years she sang in the Junior Choir. She was selected as a deaconess by Rev. Jesse Williams and later served as Vice President of the Deaconess Board.

Over the years she was a member of the Hospitality Committee, taught Sunday School for the Junior Boys and later for the Teen Class in addition to Vacation Bible School and the Missionary Bible Class and received recognition for her dedicated service as a Sunday School and Vacation Bible School teacher. Her bible studies included Sunday School, Bible classes, BTU, Washington Bible College courses, PRBA classes and Baptist Convention Courses. Her favorite hymn was "What a Friend We Have in Jesus" and her favorite scripture was "I can do all things through Christ which strengtheneth me" (Phil.4:13).

In addition to her parents, she was preceded in death by her husband William H. Bannister, sons Robert Lee and John Bannister, brothers - Charlie, Jr. and Aubrey Smith, sister - Nellie Matthews. She leaves to cherish her memory, one brother - William Smith and two sisters Zeldrea Tibbs and Arnetta Datcher; three sons - William, Brad and Jonathan Bannister, two daughters - Janet Brawner and Mary Paulette Walder; two sons-in-law, Charles Brawner and Stephen Walder; three daughters-in-law - Doretha S., Barbara Jean and Doretha A. Bannister; six grandchildren - Aaron, Vincent, Novell, Bonita, Qanisha Bannister and Toni Russ; seven great grandchildren and two great great grandchildren and a host of nieces, nephews, relatives and friends.

Viewing, 9:00 am until time of Service, 11:00 am, Friday, June 24, 2016 at Mt. Hope Missionary Baptist Church, 8705 Gilroy Road, Nanjemoy, Maryland 20662. Interment, Church Cemetery. Arrangements provided by Thornton Funeral Home.