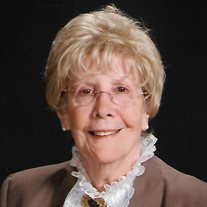 Dolores A. Morgan, 83, of Prince Frederick, MD. Dolores was born in West Virginia to the late Howard and Pauline Stephens. She was the beloved wife of Paul "Duke" Maddox for 20 years until his passing and later married Thomas M. Morgan. They were married for 28 years before his passing in 2000.

Dolores moved to Prince Frederick from Clinton in 1988. She was an active member of St. John Vianney Catholic Church as an RCIA, lector, and Eucharistic Minister. She volunteered with Calvert Hospice for over 20 years and spent time volunteering at Calvert Memorial Hospital.

Dolores enjoyed crocheting. She was a talented artist, dabbling in all mediums. She was an avid Redskins fan and enjoyed traveling the world, especially visiting Rome, Greece and Ireland.

Dolores was the loving mother of Anne Maddox, Tom (Kelley) Maddox, Mary Ellen (Chip) Brown, Susan Morgan, Patricia (Thomas) Harlow and the late Nancy King Katzberg, Patrick Maddox, Christopher Maddox, Howard Morgan and Sharon Thorton. Also survived by 9 grandchildren and 4 great grandchildren.

Family will receive friends at St. John Vianney Catholic Church (105 Vianney Lane, Prince Frederick, MD 20678) Monday, June 27 from 4 to 8 p.m. where services will be held on Tuesday, June 28 at 11:00 a.m. Interment at Resurrection Cemetery. Memorial contributions may be made to Project Echo, 484 Main Street, Prince Frederick, MD 20678. Arrangements provided by Lee Funeral Home.