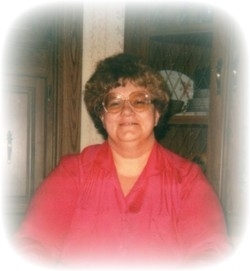 Mary Lee Raley, 72, of Park Hall, MD passed away peacefully on June 16, 2016 at Hospice House of St. Mary's in Callaway, MD, surrounded by her loving family. She was born October 21, 1943, in Leonardtown, MD to the late Louis Tippet Trossbach and A. Caroline Norris.

Mary Lee graduated from St. Michael's Catholic School in 1961. She earned her Associates degree from Charles County Community College. She was employed as a Computer Specialist and worked for many years at NAWCAD, NESEA and Public Works at NAS Patuxent River until she retired in 2000. In October 1993 she opened Mary Lee's Financial Services, in which she provided accounting and tax services until 2016. She was an avid reader, enjoyed swimming, dancing, and playing cards. However, her greatest love was spending time with her family and friends.

She was a volunteer for many organizations including St. Michael's, Mother Catherine Spaulding School, a member of Parents without Partners, and treasurer for the Trossbach Memorial Fund. She was a life-long member of St. Michael's Catholic Church.

She was a loving mother to Charles Louis "Chip" Raley of Park Hall, MD, Ronald Howard Raley (Shelly) of Dameron, MD, Deborah Lee Fenhagen of Park Hall, MD and Thomas Alan Raley, Sr. (Lisa) of Park Hall, MD.

She leaves behind nine grandchildren: Brandon Reece, Jeanette Lindsey Fenhagen, Robin Reece, Dustin Adam Raley, Casey Lee Raley, Jordan Raley, Thomas Raley, Jr., Amber Fenhagen, and Lacy Raley. In addition to her children and grandchildren Mary Lee leaves behind her sisters, Carolyn Wood (Charles) of Dameron, MD, Pat Buckner (Ormand) of Australia, sister-in-law's, Edna Trossbach and Jane Trossbach.

She is preceded in death by her brothers and sister-in-laws, Charles Louis Trossbach (Margaret), John Edward Trossbach, Joseph Emerick Trossbach (Ann), and James David Trossbach.

Family will receive friends on Wednesday, June 22, 2016 from 10:30 a.m. until 12:00 p.m., with a Mass of Christian Burial celebrated by Reverend Scott Woods at 12: 00 p.m. at St. Michael's Catholic Church, 16555 Three Notch Road, Ridge, MD 20680. Interment will follow in the church cemetery.

Serving as pallbearers will be; Kenny Trossbach, Mike Trossbach, Paul Trossbach, Randy Buckner, Wayne Wood, Randy Raley, Buddy McBride and John Keister. Memorial contributions may be made to Hospice House of St. Mary's, P.O. Box 625, Leonardtown, MD 20650 or the Archangel Scholarship Foundation, Inc., P.O. Box 259, Ridge, MD 20680. Arrangements by the Brinsfield Funeral Home, P.A., Leonardtown, MD.