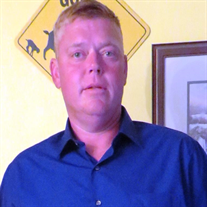 Daniel Johnson Smelcer of Pomfret, Maryland, died on Sunday, June 12, 2016 in Bel Alton, MD. He was 43 years old. Born on April 12, 1973 in Fort Belvoir, Virginia, Daniel was a construction inspector. He enjoyed woodworking and was a gifted carpenter. Daniel also took in stray and injured animals and could often be found at the Humane Society volunteering his time.

Daniel is survived by his mother and step-father, Linda L. and Robert Bolton; his sons Daniel, James and Austin Smelcer and his brother Timothy Smelcer.

Visitation will be held on Saturday, June 25, 2016 from 4 PM to 6 PM with a Memorial Service at 5:30 PM at the Raymond Funeral Service, P.A. 5635 Washington Avenue La Plata, MD 20646. In lieu of flowers, memorial contributions may be made to the Humane Society of Charles County, P. O. Box 1015, Waldorf, MD 20604. Arrangements provided by Raymond Funeral Service.