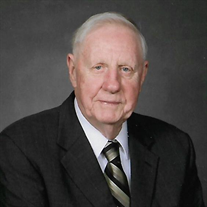 Joseph F. Tolson, 88, of Lusby, Maryland passed away on Wednesday, June 15, 2016 at his home surrounded by his family.

Joseph was married for 31 years to Doris "Bonnie" (Grove) Tolson. He was a veteran of both the U.S. Army and USMC. He worked as a technician for Western Electric. Joseph enjoyed hunting and was a diehard Washington Redskins fan. He enjoyed spending time with his family, especially his grandchildren.

Surviving along with his wife Bonnie are four daughters: Deborah Hanfman, Brenda White (Ken), Ann Posey (Keith) and Lee Ann Taylor (Jeff); 2 sons: Mark Tucker and Steven Tolson (Elva); 15 grandchildren; 4 great grandchildren; and he was preceded in death by a twin sister, Joanne Taxiera in 2012.

In lieu of flowers memorial contributions may be made to Calvert Hospice, Epiphany Episcopal Church or the Middleham/St Peters Parish. Arrangements provided by Lee Funeral Home.