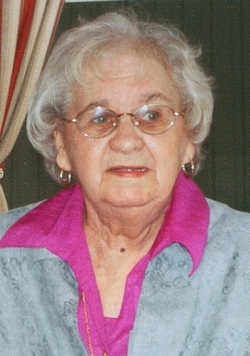 Audrey Rachel Briggs, 81, of Huntingtown passed away June 15, 2016 at her residence. She was born February 12, 1935 in Washington, D.C. to Charles and Irene (Graham) VanHorn. Audrey was raised in D.C. and attended Catholic schools. She married Robert Stuart Briggs and they lived in Washington, D.C. and Maryland.

Audrey moved to Calvert County in the early 1980's and has lived there for the past 35 years. She was employed as a secretary at NAS Pax River. In her leisure time Audrey enjoyed reading, gardening, traveling and most of all spending time with family.

Audrey was preceded in death by her husband Robert Stuart Briggs in 1978. She is survived by her children Robert Briggs and wife Cheryl of Youngsville, NC, Brenda Dunlap and husband Marty Cook of Centreville, VA, Debbie Henderson and husband Roy of Davidsonville, MD, Mike Briggs and wife Darla of Calvert County, Kenny Briggs and wife Joy of Calvert County, Sandi Thompson and husband Will of Stoney Point, NC, and Teri Hannon and husband Rick, Larry Briggs and wife April, and Rocki Briggs and husband David Ford, all of Calvert County. Audrey is also survived by 25 grandchildren and 38 great-grandchildren.

Arrangements provided by Rausch Funeral Home.