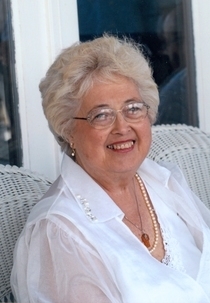 Sharon Palka, 75, of La Plata, MD was called home to be with our Lord on June 9, 2016. She was born in Buffalo, NY on January 20, 1941 to the late Norman and Frances Priester, Sr.

Sharon was the epitome of kindness, generosity, grace and overwhelming selflessness. She dearly loved her church St. Ignatius Chapel Pt. and was a dedicated wife, mother, grandmother, aunt and friend.

Sharon is survived by her children Scott Palka, Mark Palka (Mary) and Amy Abad (Mark); brother Norman Priester, Jr. (Audrey); grandchildren Katelyn, Emily, Leah, Caleigh, Matthew and Marea.

On Saturday June 18th, the family will receive friends inside St. Ignatius Church Chapel Point, Port Tobacco, MD from 9:30 AM until the 11 AM Mass of Christian Burial. The family will also receive friends inside the Our Lady of Sacred Heart Church in Orchard Park, NY on Saturday June 25, 2016 from 9 AM until the 10 AM Mass of Christian Burial.

The immediate family will hold a private interment service at the Mt. Calvary Cemetery in Cheektowaga, NY at a later time. Memorial contributions in Sharon's memory may be made to St. Ignatius Church Chapel Point, located at 8855 Chapel Pt. Rd. Port Tobacco, MD. Arrangements provided by Arehart Echols Funeral Home.