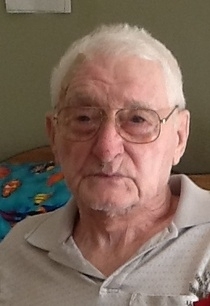 Charles Leon Abell, 88, of Indian Head, MD died on June 9, 2016 at Sagepoint Nursing Home in La Plata, MD. Charles was born in Pisgah, MD on December 8, 1927 to the late Charles R. and Doris Grinder. He is also predeceased by his first wife Gloria J. Abell; son Ronald Steven Abell; and his brother Gilbert Abell.

He is survived by his wife Mary Welch Abell; Children Charles Michael Abell, and Karen Ayers; step children; Steve Welch, Bobby Welch, June Borawski, Mary Jane Luttrell, Peggy Parsons, and Harry Welch; brother Robert Gordan Abell; sister Barbara Crandford; 18 grandchildren and 6 great grandchildren.

Charles graduated in 1945 from LaPlata High School. He was in the United States Army from 1946 to 1947 and was a life member of the American Legion Post 82. He was an Electrician and belonged to Local 26 for 50 years. Charles also loved to fishing and hunting.

The family will receive friends on Wednesday June 15, 2016 from 2 to 4 and 6 to 8 PM and 9 to 10 AM on Thursday June 16, 2016 at the Arehart-Echols Funeral Home, La Plata, MD. Legion Services will begin at 7:30 PM followed by a Wake service. A funeral service will be held on Thursday 10 AM at the Arehart-Echols Funeral Home, La Plata, MD. Interment to follow in the St. Ignatius Hilltop Church Cemetery, Port Tobacco, MD at 11 AM. Arrangements provided by Arehart-Echols Funeral Home.