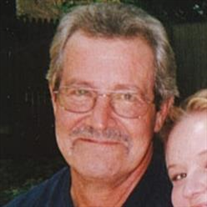 Warren Milton Hughes, 60, of Pomfret, MD died June 8, 2016 at Southern Maryland Hospital Center, Clinton, MD. He is the son of the late William Talmage Hughes and the late Anna Lee Timmons Hughes. He is survived by his daughter, Leanna Hughes; brother, Greg Hughes and his wife, Julie; also survived by many aunts, uncles, nieces, nephews, and cousins.

Warren was a 1974 graduate of La Plata High School where he was an outstanding athlete in football and tennis. He attended Salisbury State College on a football scholarship. He played for the Charles County Parks and Recreations softball and dart league. He was a master carpenter who built and remodeled many local homes with his brother, Greg, for 40+ years.

Friends received on Friday, June 24, 2016 from 5-8PM with memorial service at 7PM at Raymond Funeral Chapel. Interment will be held privately at a later date. Memorials in Warren's name are requested to First Baptist Church of Waldorf, 10045 Bunker Hill Rd., Waldorf, MD 20603. Arrangements provided by Raymond Funeral Service.