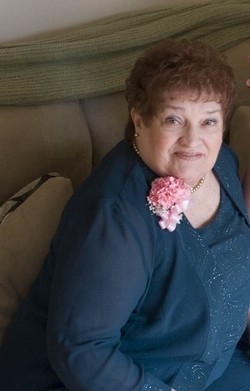 Myrna Marlena Alvino, 79, passed away peacefully on May 31, 2016 at her residence in Leonardtown, MD. Myrna was born in Charlottesville, VA on October 12, 1936 to the late Dorothy Butler Watford.

She enjoyed spending time with friends and family, watching TV, rocking in her rocking chair, and sitting outside enjoying nature. Prior to her retirement, she was employed by the DC Air National Guard, where she worked for 35 years.

Myrna is survived by her daughter, Carla Marie Alvino; sons, Angelo Albert Alvino, Jr. and Michael Herbert Stern. She is also survived by her 6 grandchildren and 11 great-grandchildren.

Arrangements are being handled by the Brinsfield-Echols Funeral Home, P.A., Charlotte Hall, MD.