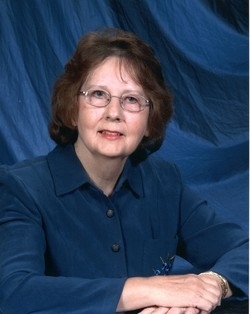 Donna Marie Farrell, a lifelong resident of Bushwood in St. Mary's County died on May 27, 2016 after a long battle with cancer. Born on September 17, 1945 she was the daughter of William Johnson Farrell and Martha Louise Graves Farrell, both deceased.

Donna attended Catholic schools, graduating from St. Mary's Academy in Leonardtown in 1963. After graduation, she was asked by Father Joseph Kerr, then pastor of Sacred Heart Church, Bushwood, to accept a teaching position at Holy Angels-Sacred Heart School. She taught fifth then fourth grade for ten years while taking college classes in the evening.

She spent the next 32 years employed by the Department of Defense at the Naval Electronic Systems Engineering Activity (NESEA) now (NAWCAD) St. Inigoes. She held various positions in the Comptroller Department; Accounting Technician, Budget Analyst, Budget Officer, Deputy Comptroller and Financial Manager. She was voted Outstanding Employee of the Year in 1988.

She retired from Civil Service in October 2006, then worked part-time as an Independent Consultant under contract to Booz, Allen and Hamilton for four and one half years.

Donna had many interests and talents. She loved history, especially local history of old houses. She collected many things (depression glass, antique bottles and Indian artifacts.) She was a talented artist who loved gardening, photography, canning, cooking and baking. A devout Catholic, she attended Mass several times each week prior to her illness. She took great pride in her home, yard and her pets, but her greatest joy was spending time with family and close friends.

She is survived by her sisters, Jean Bean (Stephen), of Leonardtown and Susan Ellen Muth (Craig), of Lovettsville, VA and her brother, Thomas (Bosey) Farrell (Milly), of Leonardtown. Also surviving are her sister-in-law, Betty Joy, of Hollywood and brother-in-law, Joseph Cullison, of Fairfax Station, VA. She was predeceased by her brothers, James E. Farrell and Robert F. Farrell, of Bushwood, and Joseph J. Farrell, of Hollywood; sisters, Louise Farrell, of Bushwood and Dorothy Ann Cullison, of Fairfax Station, VA, and her sister-in-law, Adele Farrell, of Leonardtown, formerly of Bushwood.

The family will receive friends on Thursday, June 2, 2016 from 5:00 to 8:00 p.m. with prayers recited at 7:00 p.m., at Brinsfield Funeral Home, 22955 Hollywood Road, Leonardtown, MD 20650. A Mass of Christian Burial will be held on Friday, June 3, 2016 at 11:00 a.m., at Sacred Heart Catholic Church, 23080 Maddox Road, Bushwood, MD 20618. Interment will follow in the church cemetery.

Pallbearers will be Jim Farrell, Bill Farrell, Robert Allen Farrell, Ed Muth, David Farrell, and Donovan Farrell. Honorary pallbearers will be her nieces.

Arrangements by Brinsfield Funeral Home, P.A., Leonardtown, MD.