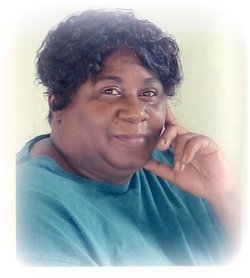 Catherine Caroline "Rina" Biscoe, 65, of Lexington Park, MD passed away May 23, 2016 at MedStar St. Mary's Hospital. She was born July 24, 1950 in Hollywood, MD to the late Raymond Joseph Somerville and Mary Cecilia Spears Bond.

Rina was a lifelong resident of St. Mary's County. She was employed for over 27 dedicated years as an excellent cook for Bayside Nursing Center in Lexington Park, MD. She was also employed at St. Mary's Nursing Center as a cook before her retirement. Her hobbies included playing BINGO, working crossword puzzles, playing cards, and shopping. Her greatest love was for her family. She especially enjoyed the family gatherings, and taking trips to visit her daughter, grandchildren and siblings. Every year she traveled with her sister to Portsmouth, VA.

Family will receive friends on Thursday, June 2, 2016 from 9:00 to 10:00 a.m., with a Mass of Christian Burial celebrated at 10:00 a.m., by Reverend David Beaubien at St. Aloysius Catholic Church, 22800 Washington Street, Leonardtown, MD 20650. Interment will follow at Charles Memorial Gardens, 26325 Point Lookout Rd., Leonardtown, MD 20650.

Rina is survived by her daughter, Angela Denise Johnson of Orange Park, FL; her siblings, Joseph Thomas (Jackie) of Bryantown, MD, Ann Jenkins (John) of Lexington Park, MD, Mary "Jackie" Rhone (James) of Portsmouth, VA, Arthur "Bill" Thomas of Lexington Park, MD, Raymond Thomas Jr. of Lexington Park, MD, Kenny Thomas of Jacksonville, NC, Linda Wooden of Lexington Park, MD and Rodney Thomas (Jualita) of Lexington Park, MD; her grandchildren, Caroline Johnson, Lyndon Lucien, Kevin Lucien, and Anthony Lucien; her grandson, Javier Andino; and many extended family and friends. She is preceded in death by her parents.

Arrangements by Brinsfield Funeral Home, P.A., Leonardtown, MD.