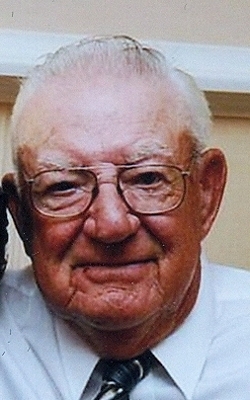 Winfield Moreland Trott, 86, of Dunkirk, MD passed away May 27, 2016 at his residence. He was born in Dunkirk November 5, 1929 the son of Howard Winfield and Georgiana (Moreland) Trott. He attended Calvert High School and served with the United State Army.

Winfield was a man who enjoyed a simple life. He worked the family farm his entire life. He was a member of Smithville United Methodist Church and Stallings Williams Post 206 American Legion.

Winfield was proceeded in death by his parents, a brother Howard O. Trott, Sr., and sisters Bertie King and Jean Osbourn.

Surviving are his wife Betty A. Trott, daughter Bonnie Burris of Chesapeake Beach, MD, son Willis Moreland Trott and his wife Linda of Garrettsville, MD, grandson Joseph Moreland Bylan and his wife Gayle of Owings, MD, and great grandchildren Luke and Ella Bylan.

Arrangements provided by Rausch Funeral Home.