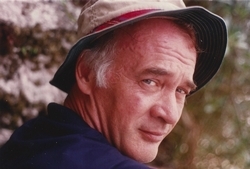 Frederick William "Fred" Zierman, 79, of Solomons, MD passed away on May 15, 2016 at Solomons Nursing Center. Born January 17, 1937 in Minneapolis, MN he was the son of William Edward Zierman and Idah (Rude) Zierman.

Fred graduated from Edison High School in Minnesota in 1955. He graduated from the University of Minnesota with a B.A. degree. He completed graduate school at the University of California at Berkeley in 1963 with a major in History and a minor in Economics. He served in the Naval Reserves from 1955 until 1963 rating aviation machinist mate, 2nd class.

He married Susan Ames Zierman on November 24, 1979 in Minneapolis, MN. In 1963, Fred entered the Federal Government as a logistics analyst for the Department of Defense working under Presidents Kennedy, Johnson and Nixon. In 1968, Fred moved to the Executive Office of the President working as a budget analyst under Presidents Nixon, Ford Carter, Reagan, Bush and Clinton, retiring in 1993.

Fred had many opportunities for travel during his work life throughout Europe and made a point to travel for recreation regularly with Susan and their friends. His retirement was a fulfilling time during which he pursued his many interests with his wife in their beloved country retreat on Helen's Creek in Southern Maryland, a home he designed and built with his family in 1980.

Fred was an environmentalist and conservationist as well as an economist. He rode his bicycle to work almost every day for thirty years, rain or shine, in support of his values to conserve and protect the environment. A lifelong dog owner, Fred loved dogs and all animals. A favorite family story details how Fred reoriented the building of the county house to avoid disturbing a nest of turtle eggs.

Fred had many hobbies including cabinet making, crafting much of the furniture in the house. A curious and passionate reader throughout his life, he was also an avid collector of books, especially history, military, art and nature books. He also collected classic Hollywood movies and Film Noir, jazz music, wine and art, in particular works from the Copenhagen Amsterdam (CoBrA) movement. He enjoyed travelling, sailing, reading, woodworking, and regularly meeting with friends on his boat or upper deck of the house sharing a glass or bottle (or two) of wine and talking late into the night.

A few of his favorite quotes were:
"We are all in the gutter, but some of us are looking at the stars."- Oscar Wilde
"Anything worth doing is worth doing to excess" - anon
"If you make up your mind not to be happy, you can have a fairly good time" - Edith Wharton

Fred is survived by his step-daughter, Kristin Ames and son-in-law Robert Wiley of New York, NY, and one grandchild, Elijah. In addition to his parents, he was preceded in death by his wife Susan Ames Zierman, and his brother, Peter Zierman.

Arrangements provided by Rausch Funeral Home.