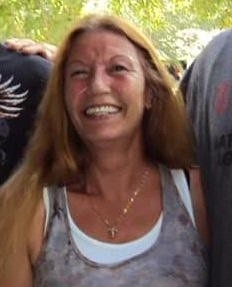 Alice Jean Morris, 63, of Prince Frederick, MD passed away on May 23, 2016 surrounded by family in Prince Frederick, MD. Alice was born in 1952 to James P. and Elizabeth Kreilick.

Alice enjoyed the joys of nature, gardening and yard sales, but she loved her children and grandchildren and her many trips to Florida to spend precious time with them.

Alice was preceded in death by her father, she is survived by her loving husband Michael L. Morris; her children, Linda Ingburg of Deltona, FL; Andrew Morris of Deltona, FL; Melissa Morris of Pompano Beach, FL. She is also survived by her mother Elizabeth Parks and six grandchildren; Aaron, Raymond, Travis, Cody, Jennylee, Kirstynn. Pallbearers for Mrs. Morris will be Scott Maulden, Bruce Watkins, Todd Morris, Kevin Kreilick, Aaron Ingberg, and Chris Kreilick.

The family will receive relatives and friends on May 26, 2016 from 2-4 & 6-8 PM at the Rausch Funeral Home 4405 Broomes Island Rd, Port Republic, MD 20676. A funeral service will be on May 27th at 11:00 AM at the funeral home. Interment will follow at Chesapeake Highland Memorial Gardens located in Port Republic, MD. Arrangements provided by Rausch Funeral Home.