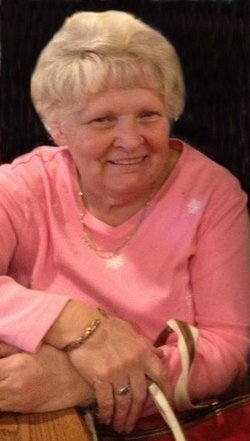 Darlene Kaye "Tammy" Lutz, 69, of Lexington Park, MD entered eternal life on May 20, 2016 after multiple years of battling cancer. She was joined by her family and friends during her final days. Tammy was born December 31, 1946 in Pueblo, CO to the late Ralph and Vernell Thomas.

At the age of 18, she enlisted in the Navy and met her husband during her first duty. In 1969 they were married in Canon City, CO. Together they followed his Navy and post-Navy career living in California, Texas, Louisiana, Maryland, England, finally returning to Lexington Park, MD. Tammy was not only a homemaker but was also actively involved in many church and school activities. Her hobbies included being the mom to all, watching over all the neighborhood kids, ceramics, cross-stitch, singing in the church choir, reading, sewing costumes for plays, and scouring yard sales and thrift stores for treasures.

In addition to her beloved husband, Larry Lutz she is also survived by her brother, Wesley Thomas of Pueblo, CO; her four daughters, Lori Lukinovich of Covington, LA, Merry Lutz of Falls Church, VA, Gaby Medina of San Diego, CA, and Rachael Nolden of Lexington Park, MD; and seven grown and growing grandchildren. In addition to her parents she is also preceded in death by daughter Niki Friscia who passed away in 2015.

In her own words, "Don't send flowers to my funeral, buy them for yourself so you can enjoy them."

Family will receive friends on Friday, May 27, 2016 from 6:00 to 7:00 p.m. at Lexington Park United Methodist Church, 21760 Great Mills Road, Lexington Park, MD 20653 with a Memorial Service at 7:00 p.m. Interment will be private. Arrangements by Brinsfield Funeral Home, P.A., Leonardtown, MD.