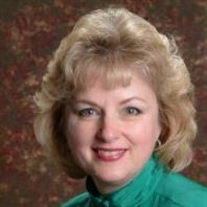 Robin Cumberland Henshaw, 61, of Sunderland, Md. passed away on Wednesday, May 18, 2016 peacefully at home with her family by her side. She was born on November 13, 1954 to Lois (Frazier) and Roland Cumberland.

She was the beloved wife of Michael Henshaw and loving sister of Stephen Cumberland and his wife Carolyn and Dwight Cumberland.

In lieu of flowers, please make your donations to the Calvert Memorial Hospital Foundation in honor of Robin Henshaw and the Sheldon E. Goldberg Center for Breast Care, PO Box 2127, Prince Frederick, MD 20678. Arrangements provided by Lee Funeral Home.