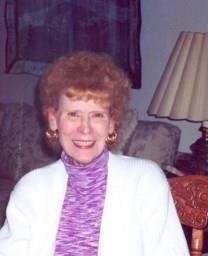 Rosa Lee Thomas, 83, passed away on May 17, 2016.

She was preceded in death by her beloved husband, Harry 'Pat' Thomas. She is survived by her brother, Farley H. Jenkins, her sons: Terry H. (Jill) and Teddy P. (Margaret), ten grandchildren and eleven great-grandchildren.

Family and friends are welcomed for a visitation on Monday, May 23, 2016 from 10:00am - 11:00am at the Huntt Funeral Home, 3035 Old Washington Rd in Waldorf. A funeral service will be held on Monday, May 23, 2016 at 11:00am at the funeral home. Entombment will be held at Trinity Memorial Gardens in Waldorf immediately following the funeral service.

Arrangements provided by Huntt Funeral Home.