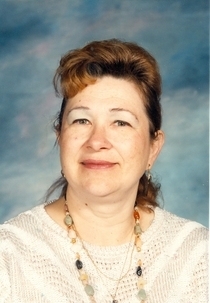 Phyllis Joan Jeneski, 71, of Bryans Road, MD passed away on May 15, 2016 at her home. Phyllis was born on November 18, 1944 in New Jersey to the late Stephen Cybulski and the late Sophia Krolevicz Cybulski. She was also preceded in death by her husband, Frank Jeneski. Phyllis is survived by her sons, Stephen Jeneski and Frank Jeneski; and two grandchildren, Crystal and Joie.

Phyllis was employed as a Teacher's Assistant for the Charles County Board of Education and retired in 2000 from General Smallwood School. She loved animals and enjoyed flowers and plants.

The family will receive friends on Saturday, June 4, 2016 from 12:00 Noon to 1:00 PM at the Arehart-Echols Funeral Home, 211 St. Mary's Avenue, La Plata, MD. A Memorial Service will begin at 1:00 PM. Private Interment at a later date. In lieu of flowers, donations can be made in Phyllis' memory to the National Kidney Foundation. Arrangements provided by Arehart-Echols Funeral Home.