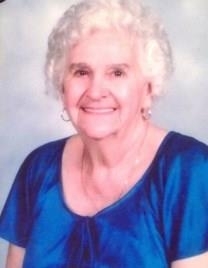 Alice Regina Hoelscher, 100, of Hughesville, MD passed away on Wednesday, May 18, 2016.

Family and friends are welcomed for a visitation on Saturday, May 21, 2016 from 11:00am - 1:00pm at the Huntt Funeral Home, 3035 Old Washington Rd in Waldorf. A funeral service will be held on Saturday, May 21, 2016 at 1:00pm at the funeral home. Interment will be at Heritage Memorial Cemetery in Waldorf immediately following the funeral service.

Arrangements provided by Huntt Funeral Home.